This story first appeared in the online magazine Smile Politely on September 9, 2020.
The past couple of weeks have seen the most unusual, unique, and creative "back to school" season in the history of local education. As school administrators, teachers, and families scramble to balance on site and distance learning, masking and social distancing, I thought this might be an interesting time to take a look back at the early years of local education.
Public schools in Champaign got their start similarly to those in nearby Urbana, as related in the first part of this story. In 1855, when the railroad depot town of "West Urbana" was just getting going, the Illinois General Assembly passed the "Free School Act," which established guidelines for a statewide system of public schools. According to an online History of Champaign Public Schools, the area was initially divided into two school districts: District 1, west of First Street and District 2, east of First Street.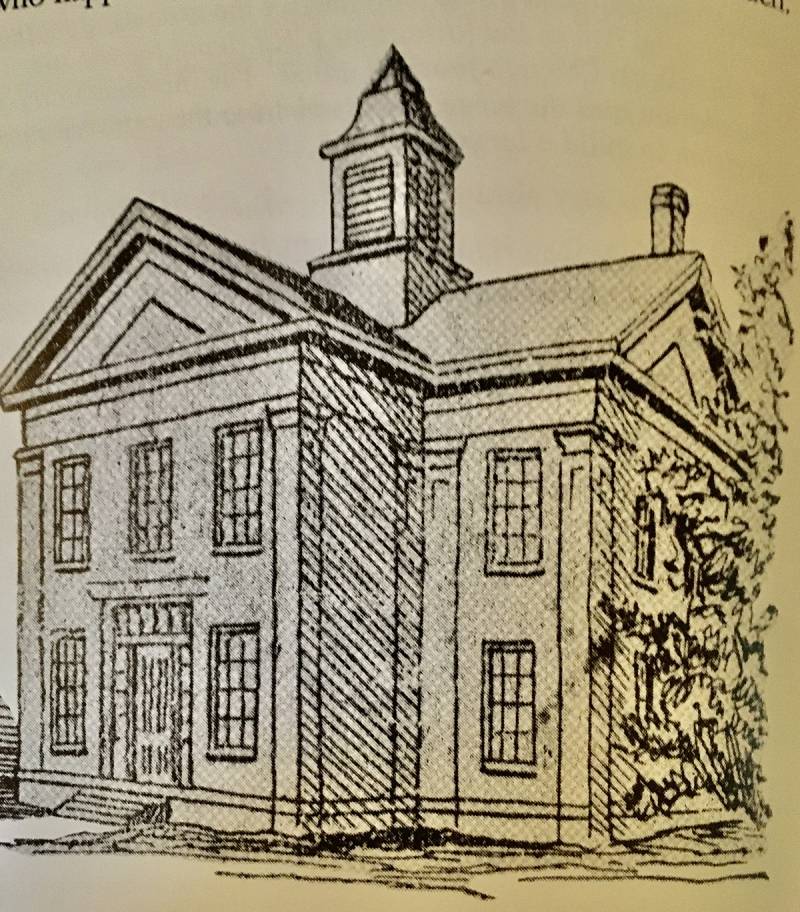 The first public school building, called "The Little Brick," was constructed on the corner of Randolph and Hill streets in District 1. This building also was used for early church gatherings and town council meetings. Articles to incorporate the City of Champaign were drafted here in 1860. In 1868 local businessman J. P. White donated a parcel of land between University and Park streets, west of Lynn, to the public school system. Two years later, District 1 erected a three story brick building on the parcel that was called West High School. Champaign Central High School occupies the same spot now, but it took over 80 years for that to happen!
The first District 2 school building was constructed in 1860 at the southwest corner of Fifth and Clark streets, burned down a year later. A second building here met the same sad fate, but it was rebuilt in 1872 and became East High School (later Marquette School). The two Districts were combined in 1890 as Union District No. 6. High school students from both original districts now occupied the West Side building as Champaign High School. Two years later the "Little Brick" school was razed and a new building, originally called Central School, was erected in its place. This new building initially housed both primary and secondary classes.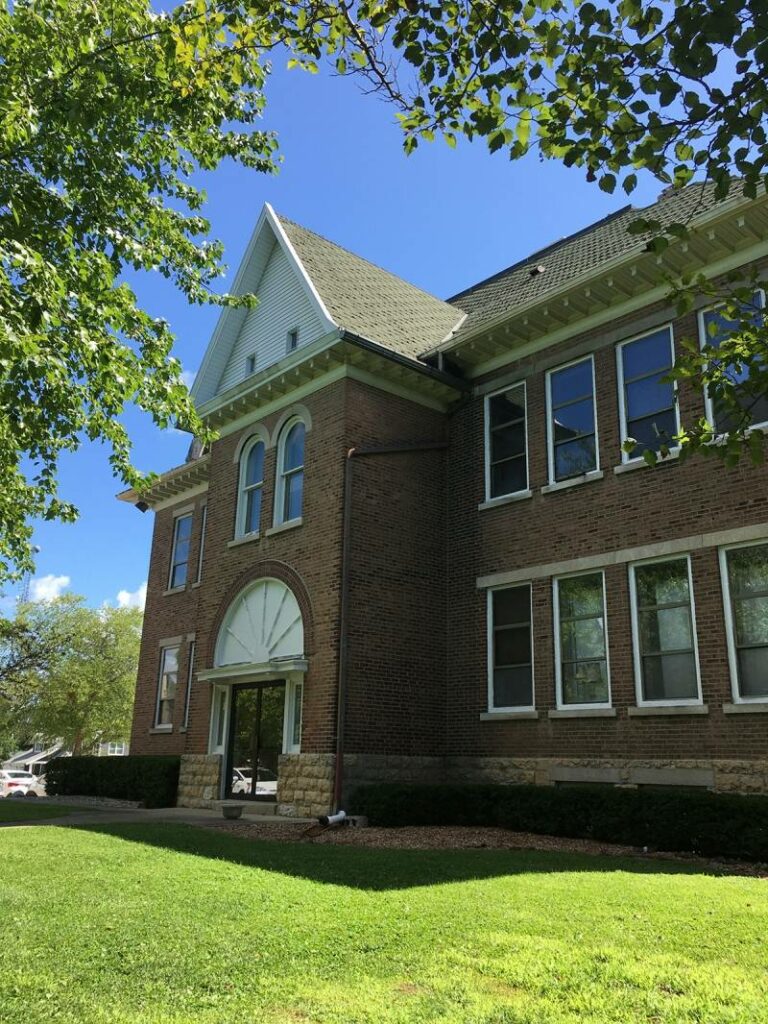 Shortly thereafter, the former West High School building burned and was replaced by a new elementary school called he Avenue School. The close of the 19th Century saw a flurry of new construction. Lincoln Elementary (1894) still stands at the northeast corner of State and Healey, long since converted to apartments. In 1898 two additional elementary schools were built. Gregory School — named after John Milton Gregory, the first President of the University of Illinois — still stands at 202 E. Columbia, also preserved as an apartment building. Willard School (501 E. Church) was named for the renowned educator and reformer Frances Willard.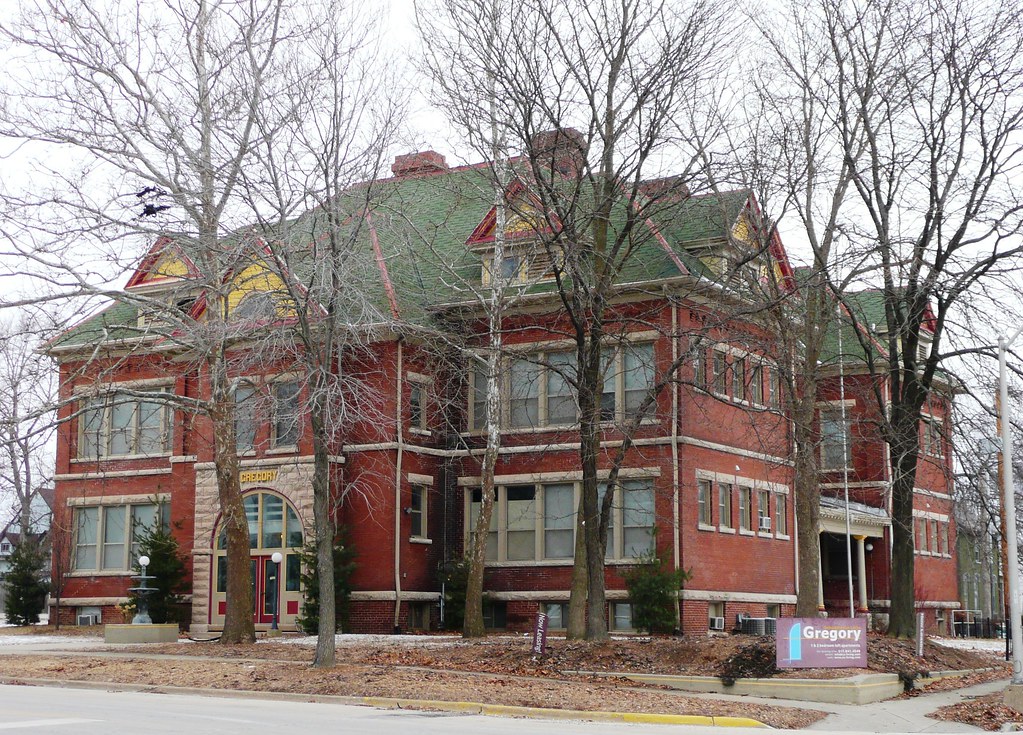 Construction of new elementary schools continued through the first decade of the 20th Century. Columbia School (1103 N. Neil), built in 1905, is the oldest remaining Champaign school still used for that purpose. Colonel Wolfe School (403 E. Healey), built in 1907, was named for local attorney John S. Wolfe, who organized volunteers into what would become the Twentieth Regiment of Illinois Infantry in the Civil War. Still standing, it is currently owned by University of Illinois.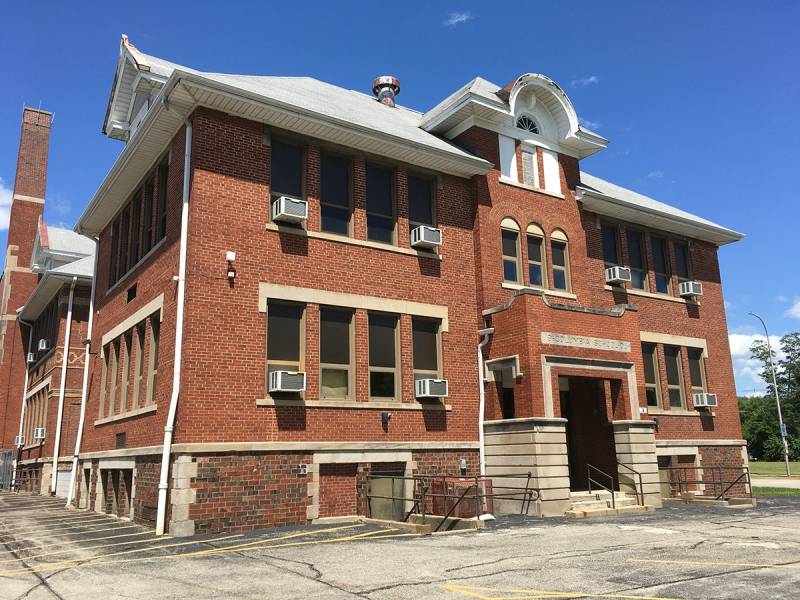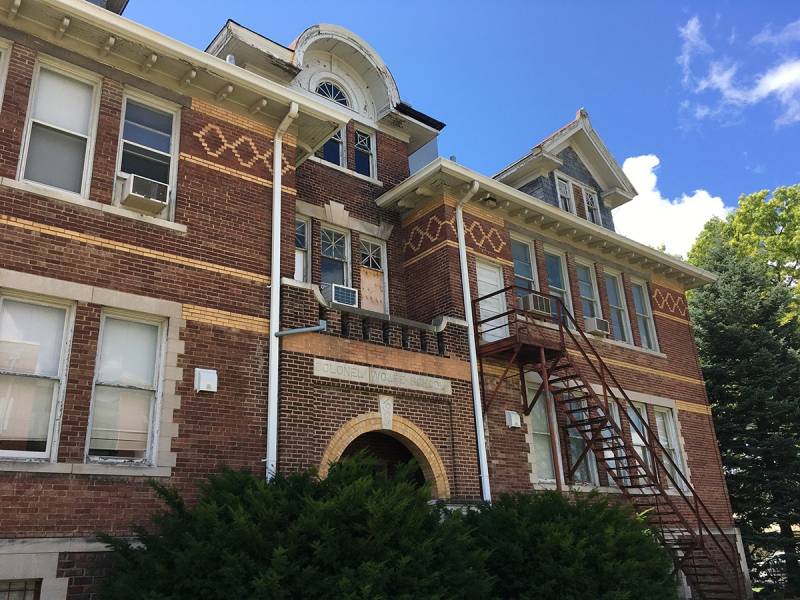 Harriet J. Lawhead School (408 E. Grove) was also built in 1907. Harriet Lawhead was a prominent philanthropist and former educator who spent the last 25 years of her life in Champaign, serving as president of the local Dorcas Society. Her untimely death in 1900 led the school board to name this small 4-room school in her memory (thanks to Karla Gerdes at the Champaign County Historical Archives for this information). Lawhead School initially served the German and Italian immigrants in the neighborhood. In its first few decades, it was one of the few truly integrated schools in Champaign.
By the 1940s Lawhead had, along with the nearby Willard School, become 100% Black. White children who lived within the east Champaign attendance zones were sent to nearby Columbia School, which was all-white. Lawhead was replaced by Booker T. Washington School in 1952. The building was razed in 1990 and is now a parking lot. The Willard School closed in 1963.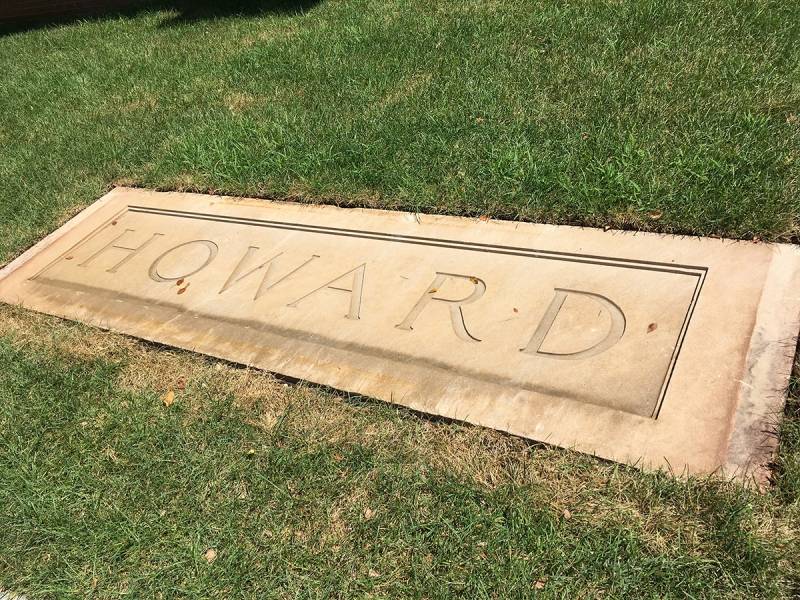 Dr. Howard School, built in 1910, was named for Dr. Hartwell C. Howard, one of Champaign County's first physicians, who donated the land for the building. Dr. Howard represents a genuine transition in local education, beginning as a typical 4-room "Prairie School" and expanding over time to reflect changes in local demographics and broader pedagogical theory and practice. The original building and subsequent additions were recently razed to make way for a modern building. One of the original engraved entranced lentils was placed in the lawn near the new entrance just weeks ago.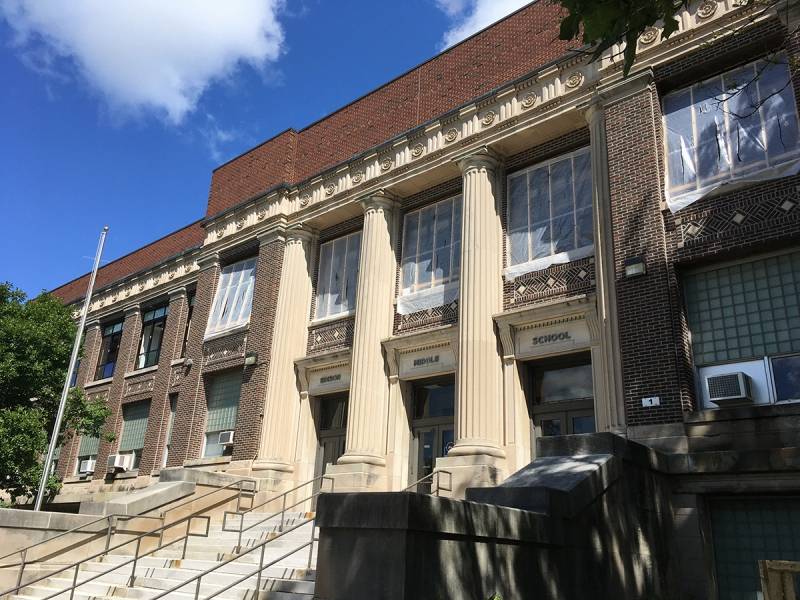 In 1914, a new Senior High School was built at the northwest corner of Green and State streets (the building that is currently Edison Middle School). The old Central High building was converted to an elementary school. So it remained until 1935, when the school district began to lease it to various businesses. The venerable building served as the local USO center during World War II and later became offices for Illinois Bell/AT&T, and thus known locally as "the Telephone Building". It was finally torn down in 1974, and the site remains a parking lot to this day. A bench (below) incorporating the corner stone of the original Central High School still marks the location along the west side of Randolph Street.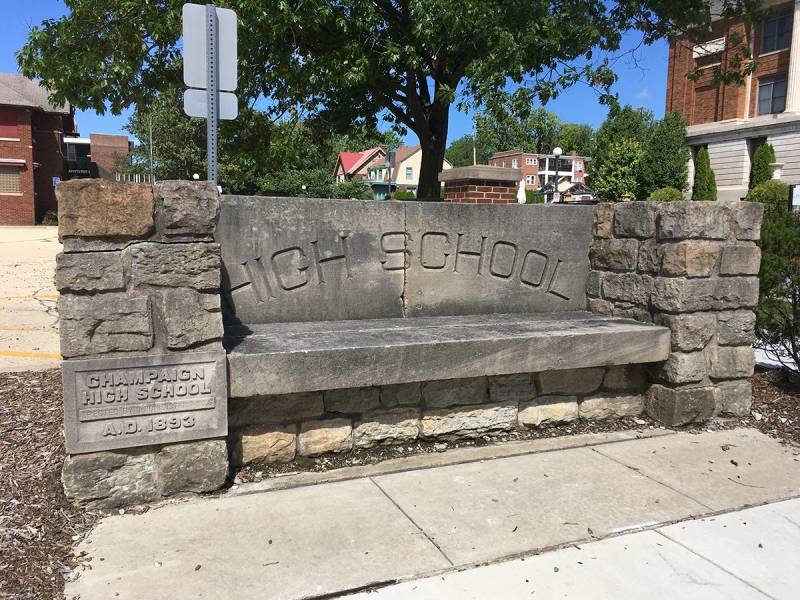 Two more elementary schools were built in the 1920s: Southside (1924) and Lottie Switzer (1927), which was named for a pioneering educator in Champaign schools. Southside was closed in 1982 and occupied by the Champaign Park District until 1989, when it was reopened as a school. The building is currently undergoing major renovations. Lottie Switzer was closed in 1977 and then sold to Judah Christian School in the mid-1980s.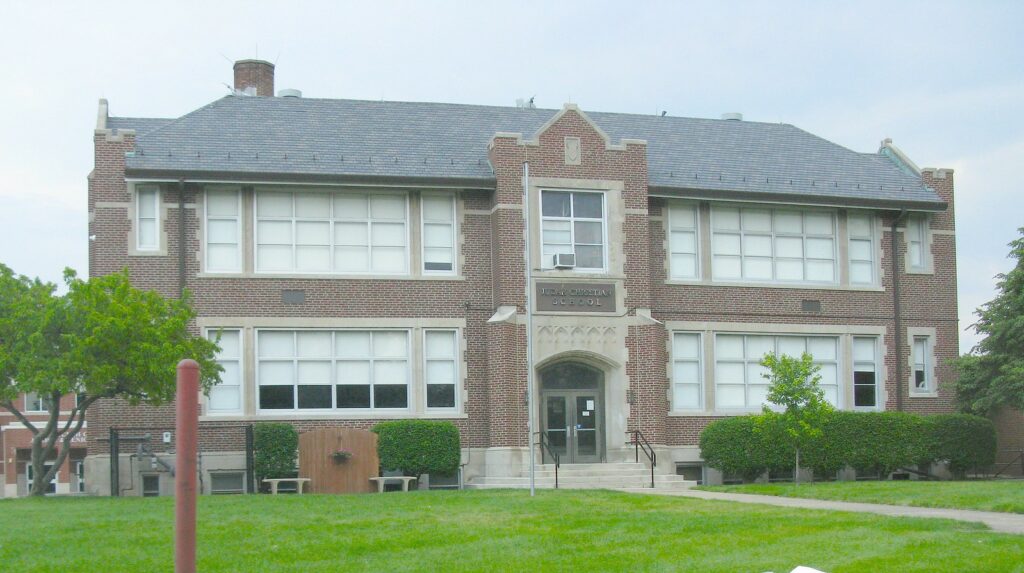 In 1935, a junior high school built on the site of the old "Avenue School" became the final school building constructed in Champaign prior to the post-WWII "baby boom." When the high school on Green Street was converted to Edison Junior High in 1956, the old junior high, with major additions, became the current Champaign Central High School.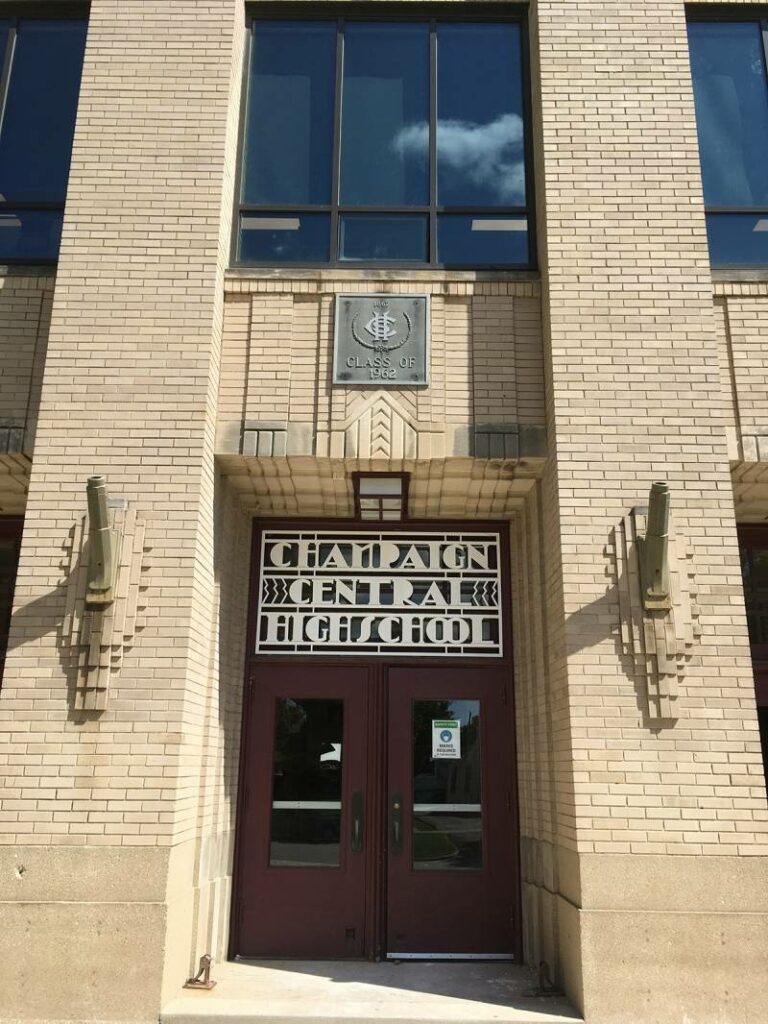 This development returned Champaign's first high school to the spot where its "ancestor," West High School, had been located 80 years earlier. Over those eight decades a public school has always occupied that spot, from West High to the Avenue School to the original junior high building that ultimately became what was, in 1956, simply called Champaign High School.
This location is undergoing yet another major transformation as this story is being written, but its roots in the early days of local education remain deep. In these challenging times for local families, students, and educators alike, perhaps we can find a bit of comfort in the enduring presence of so many historic school buildings in our community.